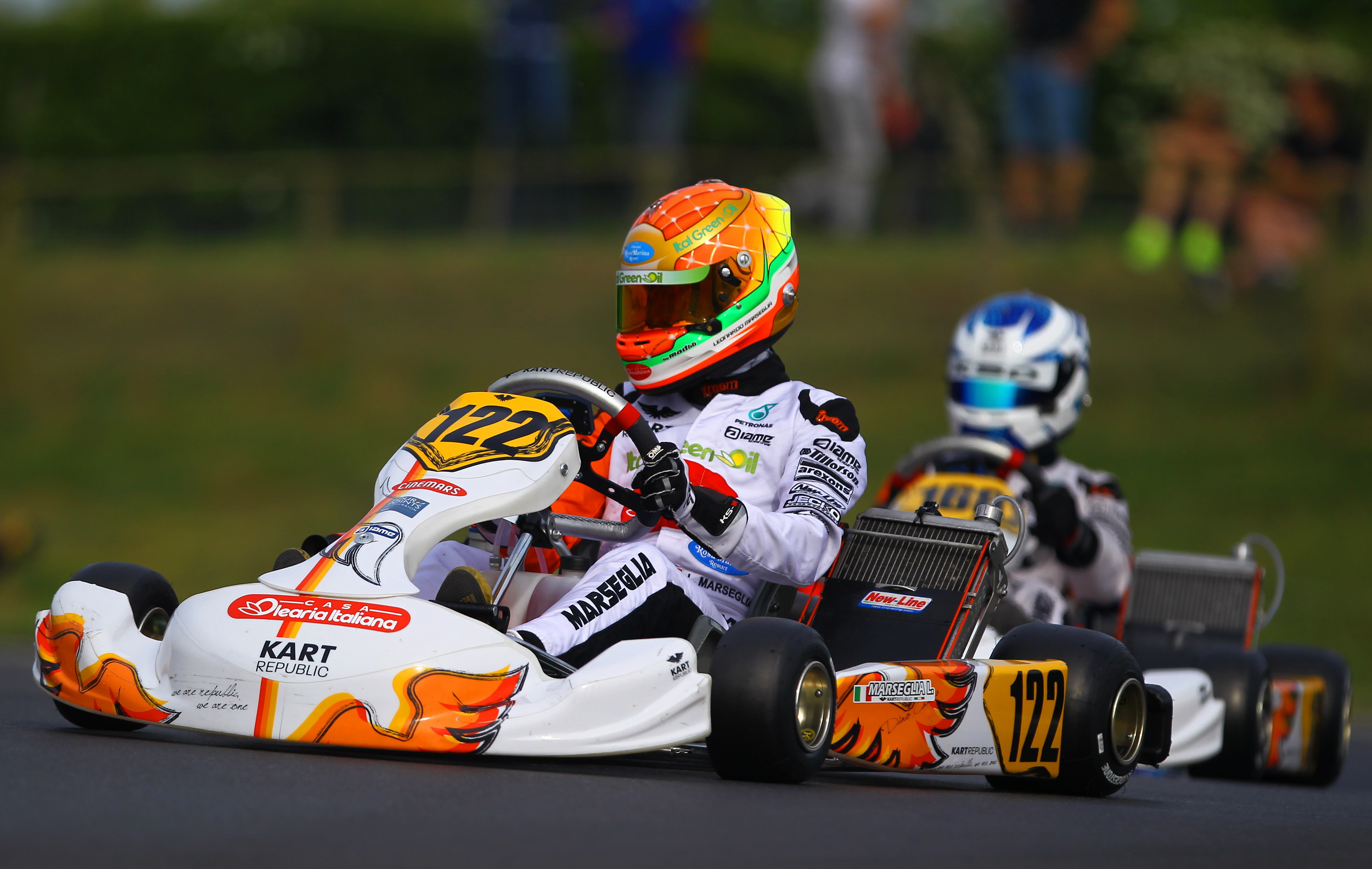 Apulian Leonardo Marseglia returns to the CIK-FIA OK European Championship in Ampfing, Germany to make up for last race in Grantham.  
The third event of the CIK-FIA OK European Championship is about to start on the 14-turn circuit in Ampfing and Leonardo Marseglia is determined to wreak revenge.
Because of two contacts, he didn't take part to the final race at the Paul Fletcher International during the last event. "The race at PFI was a very unlucky one: I was constantely in the top ten, but the last two heats were crucial and I was pushed out of the final – comments Leonardo – In Ampfing I want to take home some crucial points for the championship."
Here is the program of the weekend. The race will be streamed on www.cikfia.tv .
For more information on anything related to Leonardo Marseglia, please visit www.leonardomarseglia.com or www.petrolheaditalia.com or and be sure to follow our social accounts: Leonardo Marseglia Driver ( FB – IG – TW ) and Petrolhead Italia ( FB – IG – TW ).